While at an internship with modern8 design agency I had the opportunity to do the branding and identity for the Design Week closing party "Haute Sheet"  The event featured a submission of art pieces that were going to be on display the night of the party. I used this as my inspiration for the identity.  I used "folding" typography to represent the folding of paper in the art submissions.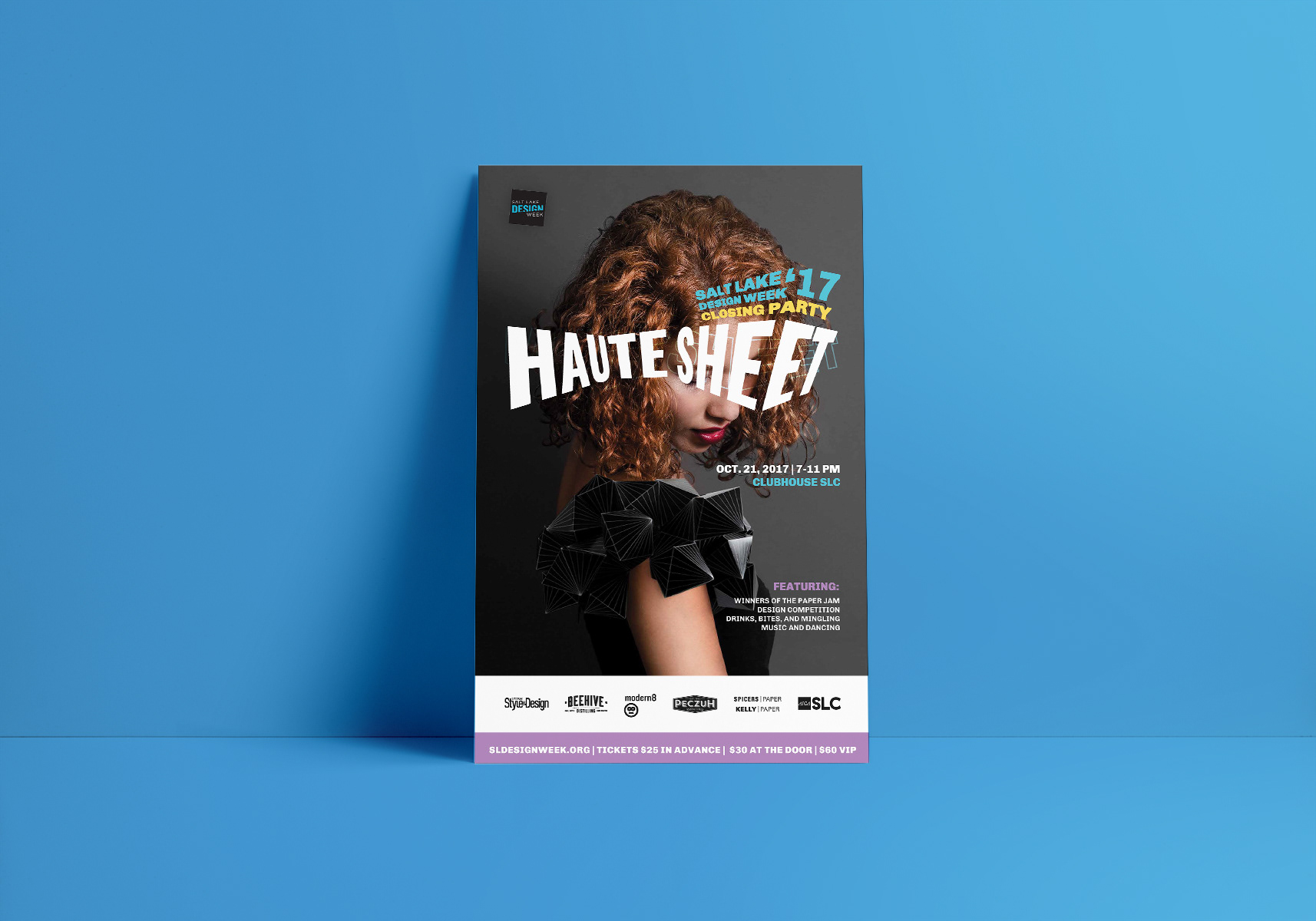 The graphics below show how I expanded on the type style I defined.  these graphics were used in digital promotional materials on social media sites.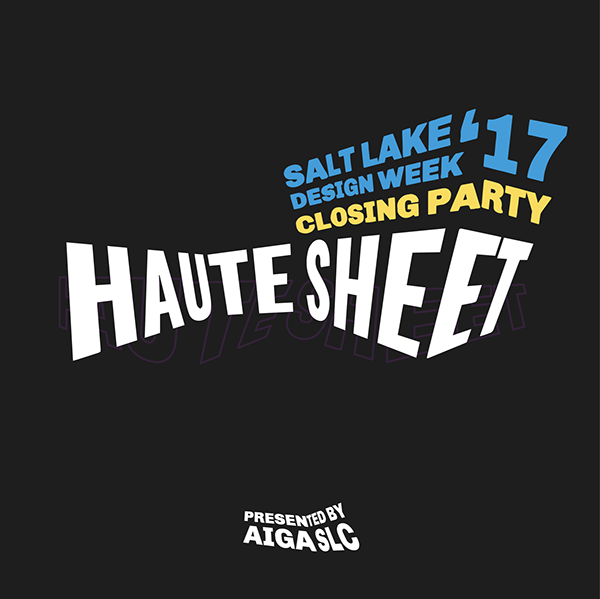 The last piece of promotion I completed were the environmental graphics for the night of the party.  The staggered banners divide the type even further while the size keeps the readability intact.