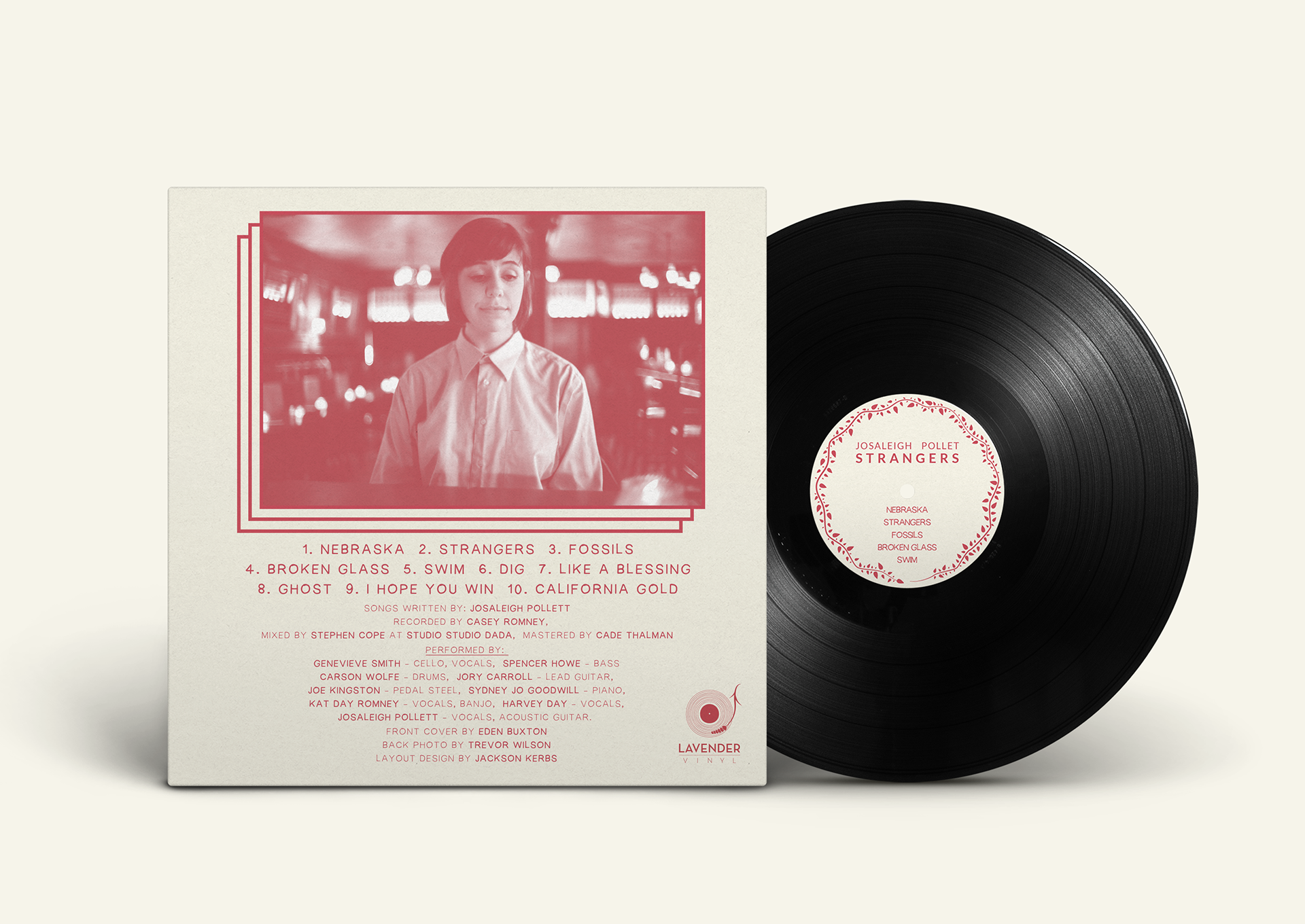 Josaleigh reached out to me for this design project looking for help on her first album release. I interviewed her and we discovered her focus she wanted to include on local art, photography, and music. She had already decided on a cover for the album so I began my exploration of design by showing her concepts for a front sticker to go on the front plastic cover of the record.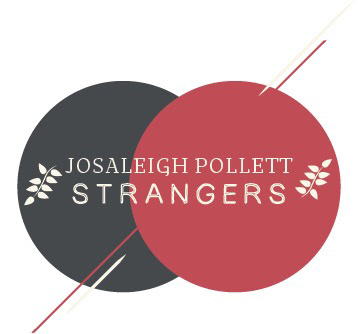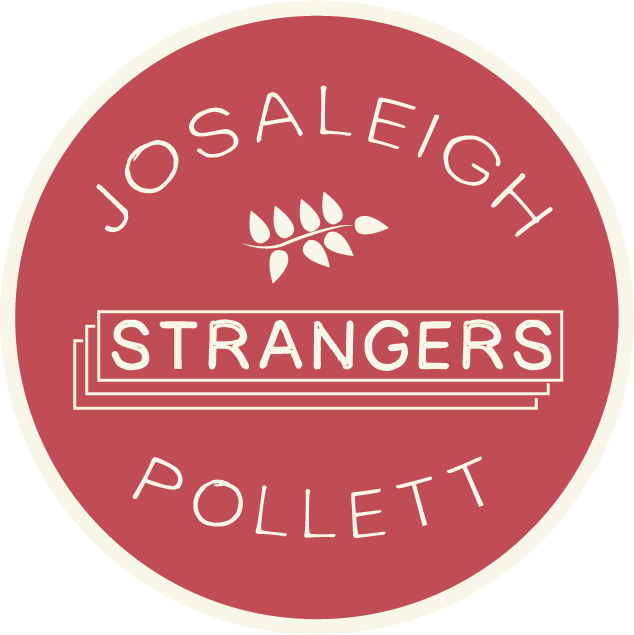 After the first sticker she explained how much she loved the flower illustration and was wondering if we could continue this theme so I came up with the vinyl A and B side stickers using a floral frame.  Below the A and B side are differentiated by flipping the title letters on the B side.  This way I could keep the design fairly simple and clean and use the extra space to list the track names.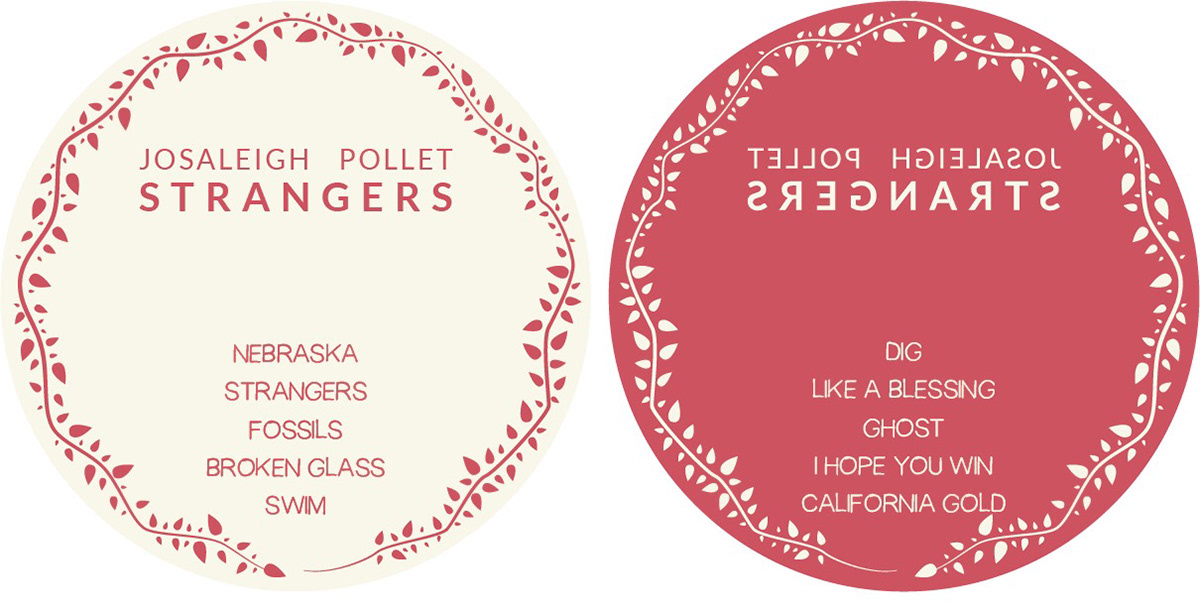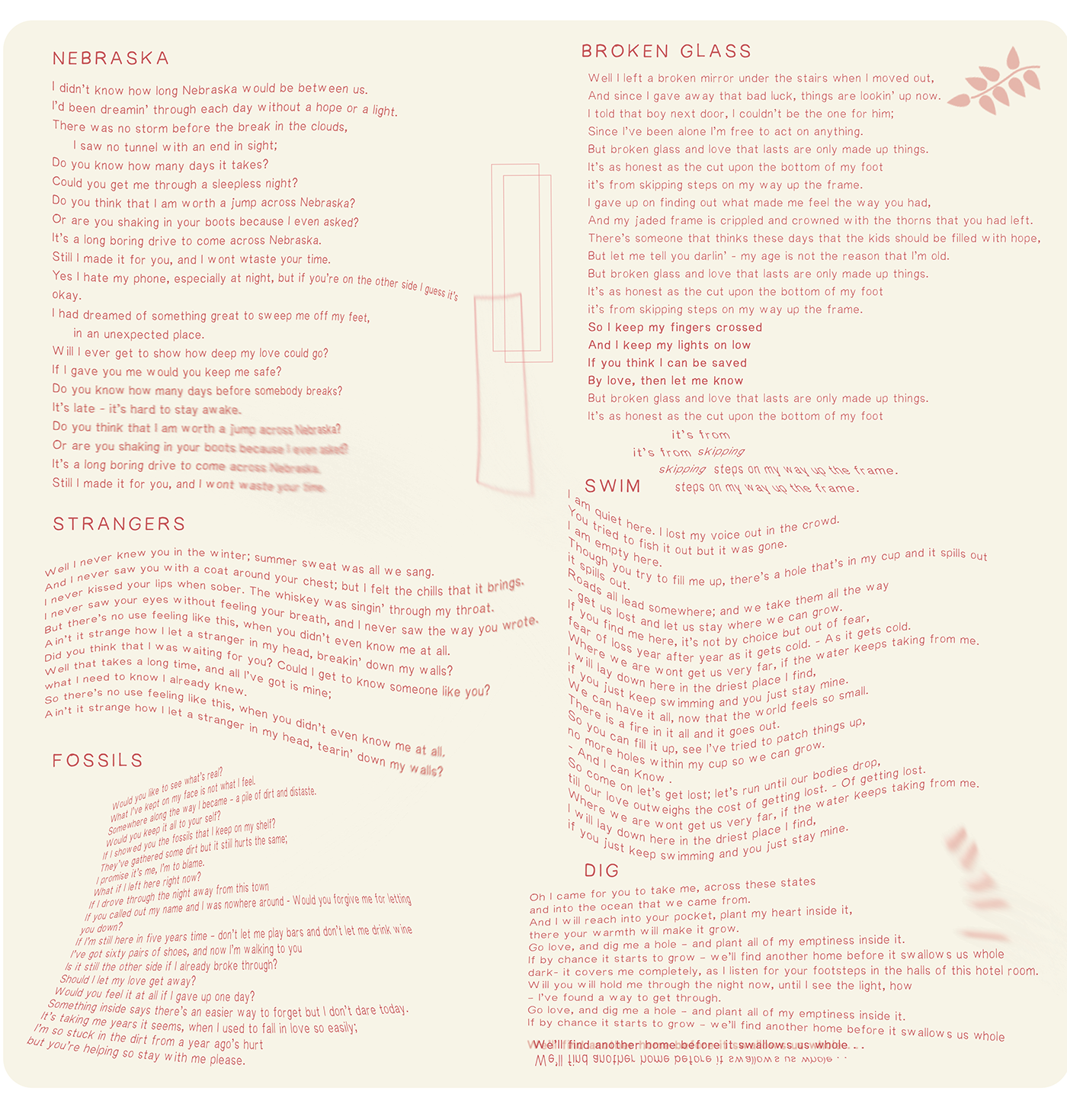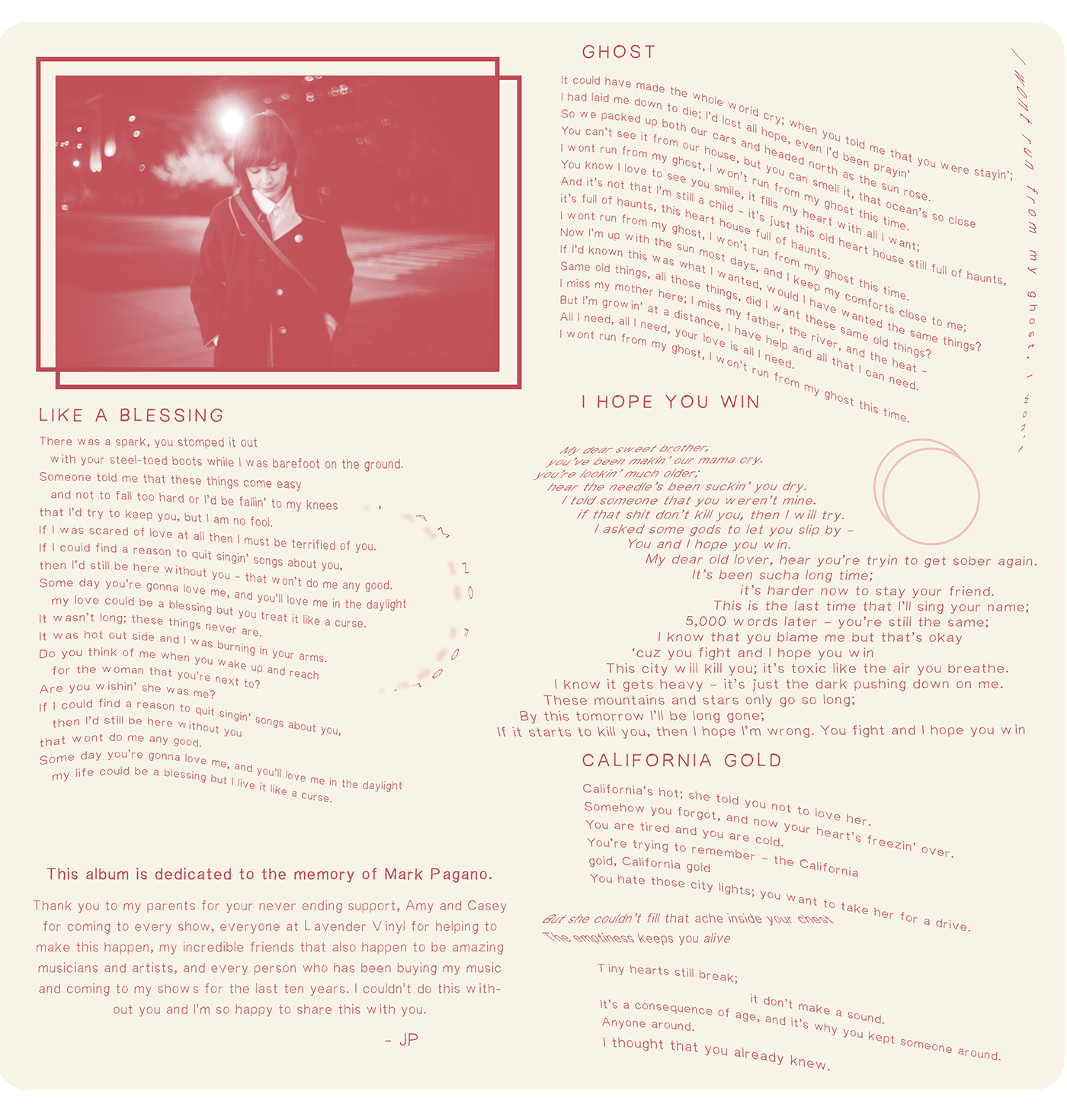 For the lyric insert I had a desire to experiment with typographic styling that was influenced by each track separately. I listened to each song and based on the mood of the track I set the type in a way I felt was influenced by the songs' connotations.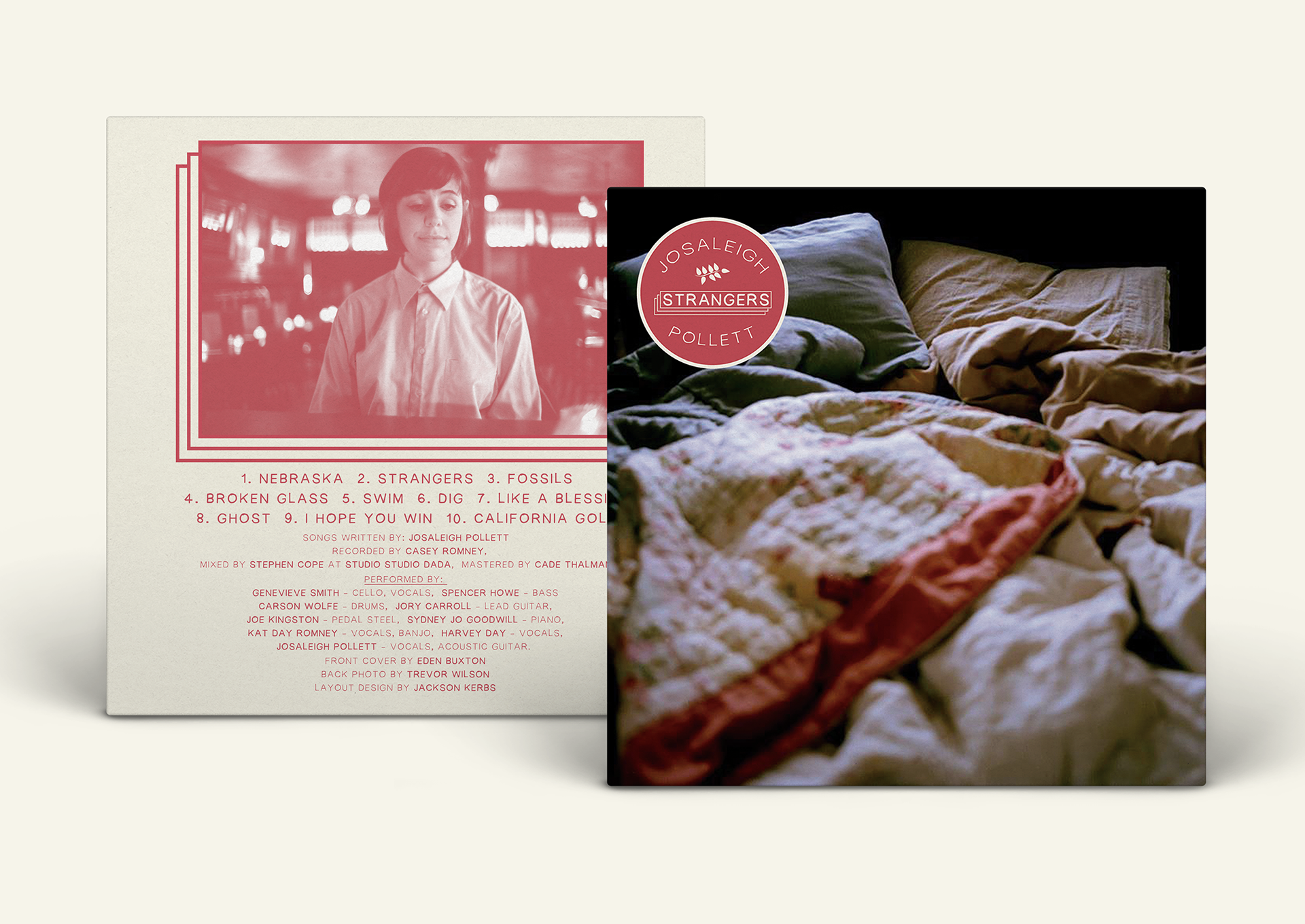 The final album design for "Strangers" by Josaleigh Pollett.